7-part Bible Study Series on the Healing Miracles of Jesus Christ for Small Groups & Personal Study
Transform your church small group, life group or a personal bible study with this concise, yet profound bible study series on the healing miracles of Jesus Christ. Designed to be used for small group discussions, this series provides number of  application-oriented questions and answers, to lead the readers and participants into a deeper understanding of the Word of God.
 Bible Study Passages:
Jesus Heals the Paralytic Man (Mark 2:1-12)
Jesus Heals a Man with Shriveled Hands (Mark 3: 1-6)
Jesus Heals the Woman Suffering with Bleeding (Mark 5: 25-34)
Jesus Heals Jairus' Daughter (Mark 5:21-24, 35-43)
Jesus Heals the Leper (Mark 1:40-45)
Jesus Heals the Blind Man (Mark 10:46-52)
Jesus Heals the Disabled Man (John 5:1-15)
More Information:
All seven parts have easy-to-follow question-answer format for leading your group.
All bible scriptures (NIV) are included in the Leader's guide for your convenience.
Each study includes application questions on how you can apply them in your life.
Ideal for studying together in small group setting.
High-quality PDF files for professional printing (check out the sample file)
You will Receive:
You will receive Leader's guide which includes background information of each miracle, a helpful guide, discussion questions and their answers. (click here for a sample leader's guide)
You will also receive Participant's workbook for discussion questions. (Click  here for a sample participant's workbook)
Product Details:
E-Book Format: PDF (Portable Document Format)
Content: Leader's Guide (24 pages) and Participant's workbook (16 pages)
Delivery: Instantly via download after the sale is complete.
Language: English
Refund Policy: 

15 days

money back guarantee.
Price:

$2.99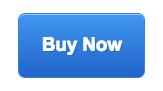 Frequently Asked Questions:
How do I purchase this ebook?
Simply click on the 'Purchase' button and then enter your credit card information and follow the instructions. This eBook is delivered instantly via download after the sale is complete.
Can I share my book with friends?
The ebook purchase allows the participant's guide to be distributed to upto 8 people (considering that you are studying it in a small group). You are not allowed to resell or distribute the Leader's guide to others. Bibleseo is trusting you to honor their copyright and hard work, so please do not breach their trust in you.
How can I see a sample lesson of the book?
Click on the sample lesson link on the top right to view a sample leader's guide of the book.
Can I read the ebook on my computer, a phone or a tablet?
Yes! The ebook comes in PDF format. All the desktops, laptops, tablets and smart phones support PDF files.
Is this ebook returnable if I don't like it?
If you do not like this bible study series, you can ask us to return for full refund. We offer 15 days money back guarantee.
About the Author:
Amit Christian is the founder and bible study writer of Bibleseo.com. He is currently working as an engineer in Peoria, IL. His passion and desire are to transform and equip Christians around the world with life-changing Word of God through practical and personal bible study guides. He regularly writes on his website Bibleseo.com, which has been viewed by over 5 million visitors. Visit www.bibleseo.com for free bible study guides and lessons. Please leave your feedback or comments.
You can find Amit's google+ profile below.
You can also visit BibleSEO Facebook page at, https://www.facebook.com/pages/Free-Bible-Studies-for-Small-Group/329661782761
And Twitter page at, https://twitter.com/BibleSEO