BibleSEO has been announced Runner-up for the 'Best Christian Blog' category in the 'Christian Web and New Media Award, 2009' (check the list Here). It is an honor and privilege to be a part of this exclusive  group.  And I am truly humbled for this achievement. I give all the praise and glory to God only for such success to Bibleseo.com.
Christian Web and New Media awards are the first ever exclusively Christian awards ceremony for web bloggers and web designers. Established in 2007 by Premier Christian Media, the awards recognize and rewards Christian achievements on the internet.
For those who are new here, Bibleseo offers inductive bible study lessons in various categories such as bible study methods, gospels, Christian life, etc. At Bibleseo, our goal is to train, equip and inspire individuals for life-changing small group and personal bible study experience. Launched in September 2008, Bibleseo in its first year, has been viewed and used by people from 187 countries.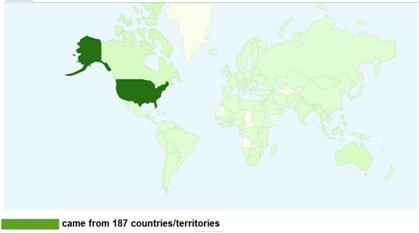 I personally thank all BibleSEO readers, who have participated and helped Bibleseo to become a success. Please feel free to comment or suggest about the blog, and share it with your family members, friends and colleagues.
Finally, I thank God for his guidance and strength in this endeavor.  And I hope and pray that He will continue to bring richness and intimacy in your own personal walk with Christ and in your small group through the resources provided on BibleSEO.
In Him,
Christian Amit,
Website Coordinator,
Bibleseo.com