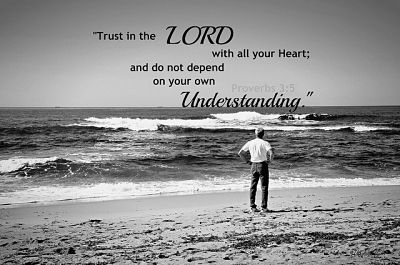 This bible devotional describes bible verses for trusting the Lord with various practical areas of our life. As you read, reflect on the question and bible verse for each of these areas.
Do I trust in the Lord…
With my finances?
Philippians 4:19 – "And my God will supply all your needs according to His riches in glory in Christ Jesus."
With my family?
Psalms 128: 1, 3, 4 – "Blessed are all who fear the Lord, who walk in his ways…Your wife will be like a fruitful vine within your house, your sons will be like a olive shoots around your table."
With my work and livelihood?
Matthew 6: 31 – "So do not worry, saying, 'what shall we eat?' or 'what shall we drink?' or 'what shall we wear?' For the pagans run after all these things, and your heavenly father knows that you need them. But seek first His kingdom and His righteousness, all these things will be given to you as well."
With my weaknesses?
2 Corinthians 12: 9 – "But He said to me, "My grace is sufficient for you, for my power is made perfect in weakness." Therefore I will boast all the more gladly about my weaknesses, so that Christ's power may rest on me."
With my life decisions?
Proverbs 3: 5-6 – "Trust in the Lord with all your heart and lean not on your own understanding; in all your ways acknowledge Him and He will make your paths straight."
Finally, do I trust in the Lord with my salvation and eternity?
John 3:16 – "For God so loved the world, that He gave His one and only Son, that whoever believes in Him shall not perish, but have eternal life."
——————————
If you are blessed with this Bible study, I'd be very grateful if you'd help it spread by sharing it on Twitter, Facebook or your preferred social media network. Thank you!
—Amit Christian (BibleSEO Editor)
[sociable/]